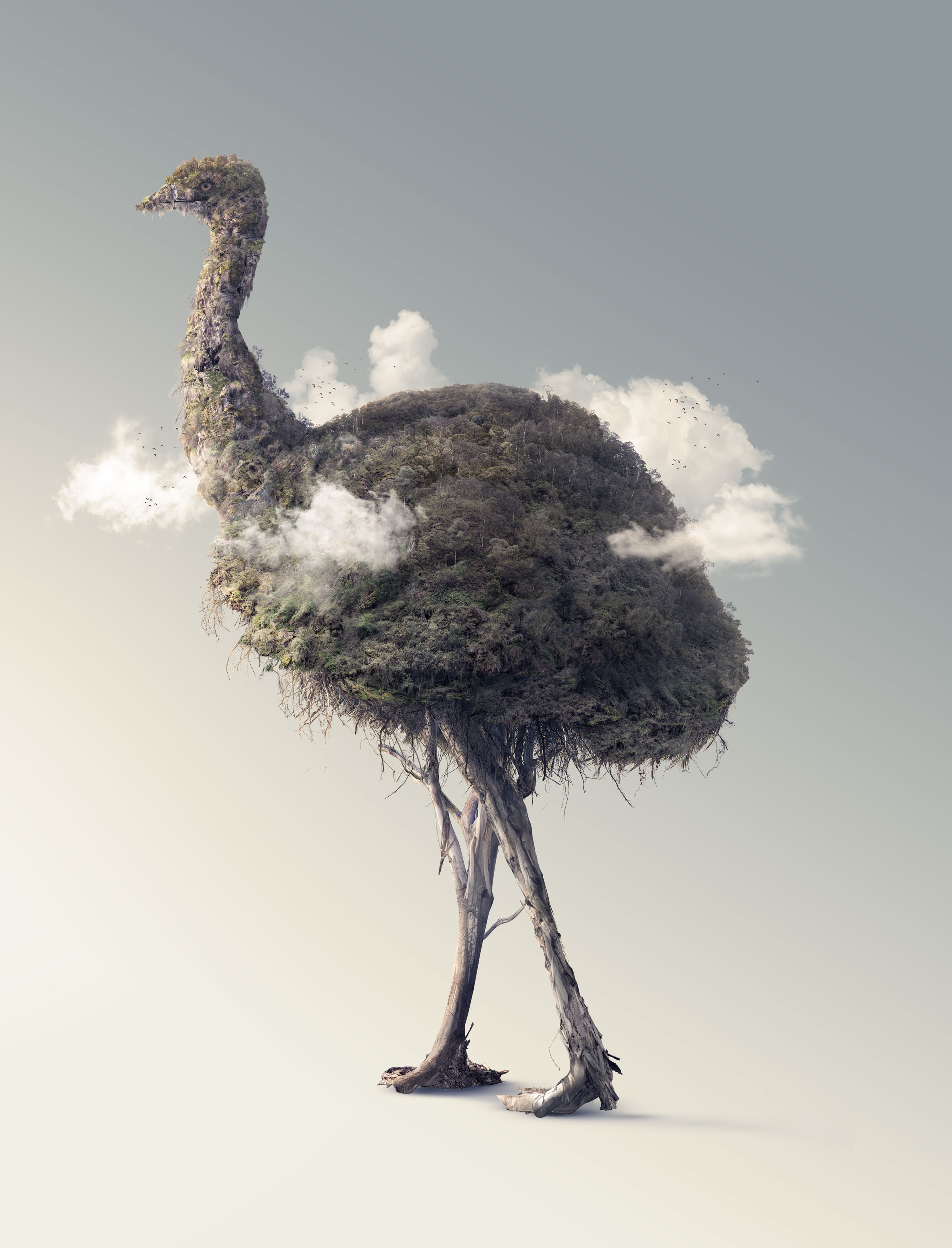 Daramullum
This piece is a photographic manipulation using images shot at Mt Beauty Victoria.

Daramullum is a folk in eastern Indigenous Australian mythology who took the form of an emu.

Giclee print on Illford Gold Fibre Gloss 310gsm paper with archival inks. All prints are sign and editioned.

The large print is in an edition of 4, while the standard print is in an edition of 20.
Gold fibre gloss giclee print: